BIO
My father James Ambrose (British) was an airplane mechanic with the RAF based at Abingdon Oxfordshire during WW11. My mother Odette (French) drove an ambulance for the Red Cross transporting rescuing wounded soldiers on the front line and driving them to safe houses.Odette was awarded the Croix de Guerre and Legion of Honeure by General de Gaulle for bravery. They met in Corsica where the troops on active duty went for r&r.
After the end of the war ended in 1945 James brought Odette to England to live in the Ambrose family pub The Brickwall Inn which had been in the family for 100 years.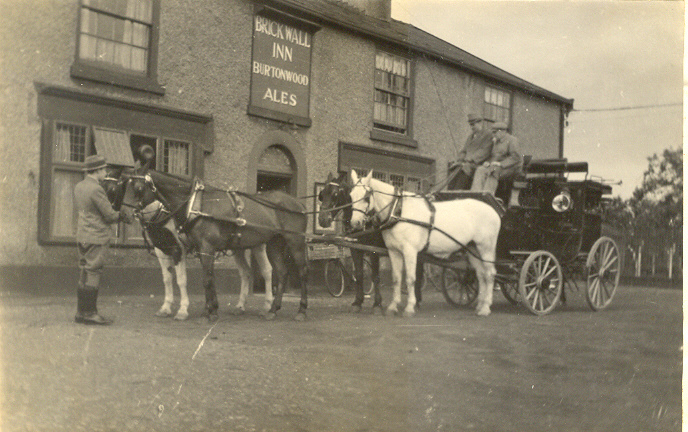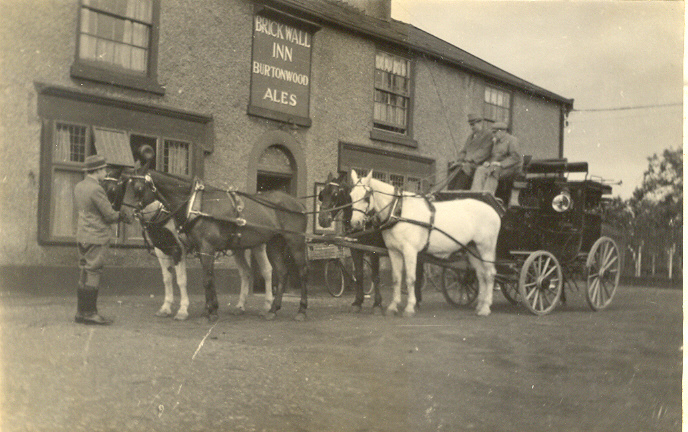 In 1949 James, Odette, my brother Gerard and I moved to Tanganyika, which it was called until independence from UK in 1961 when it became Tanzania.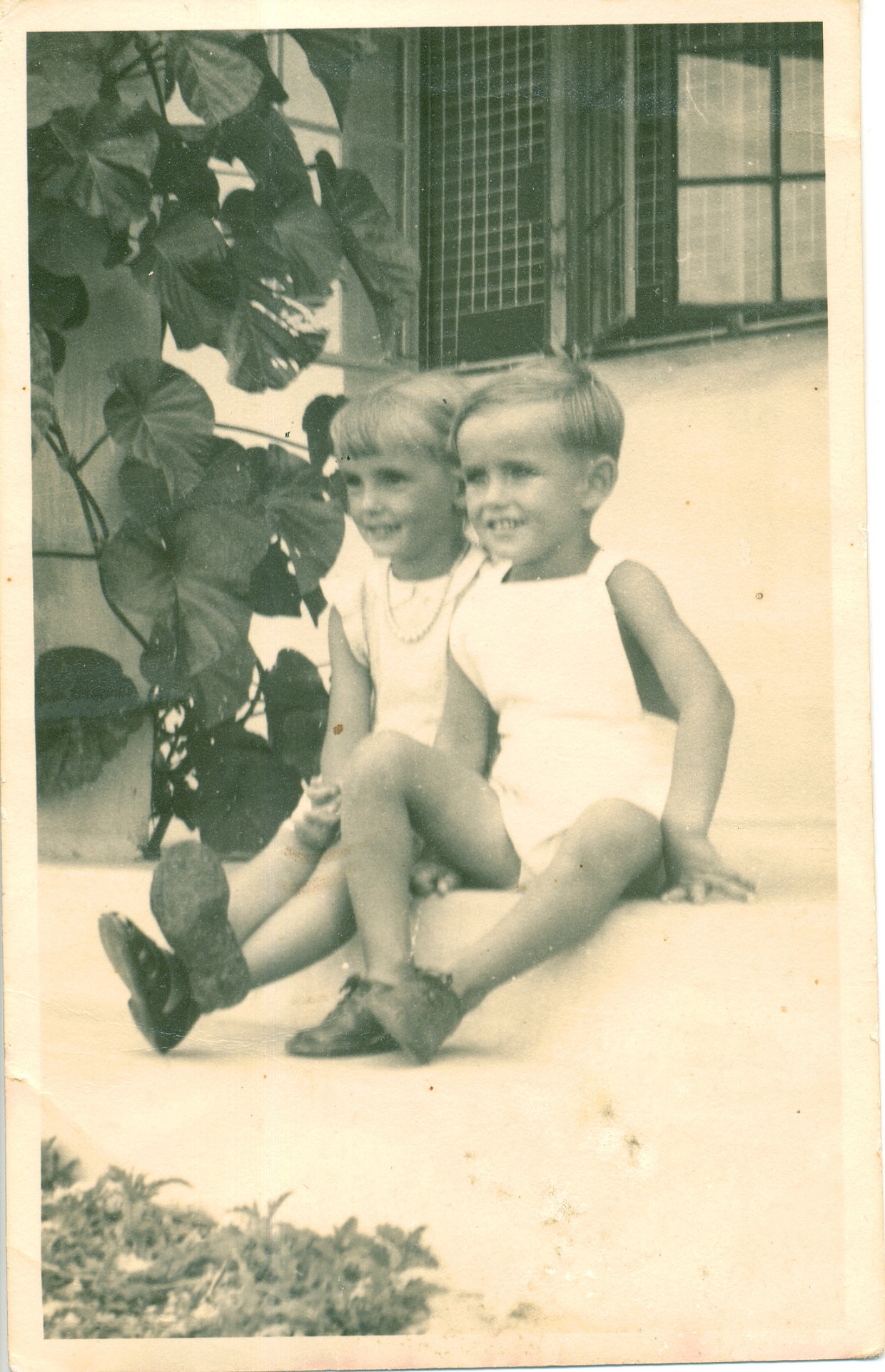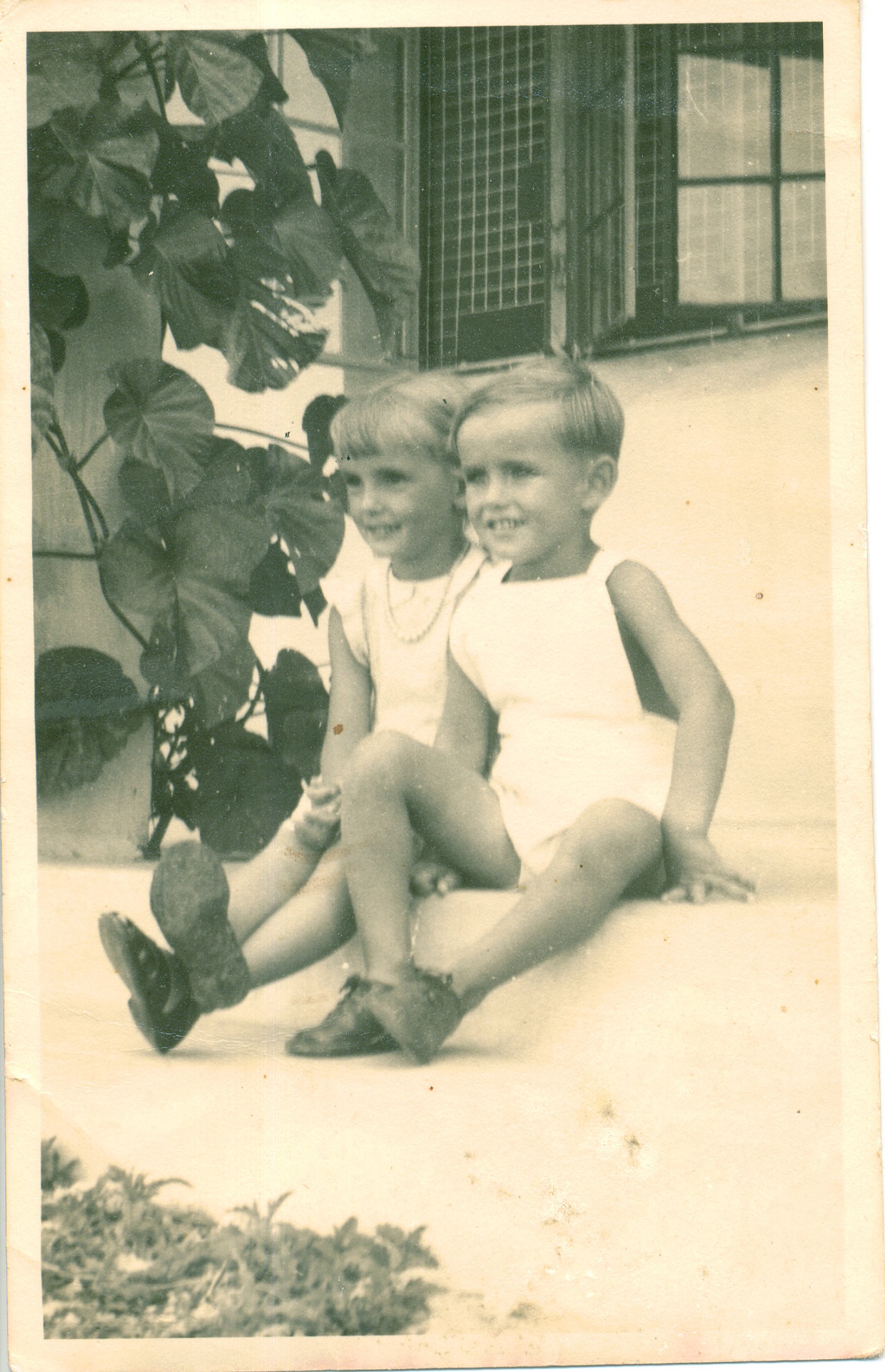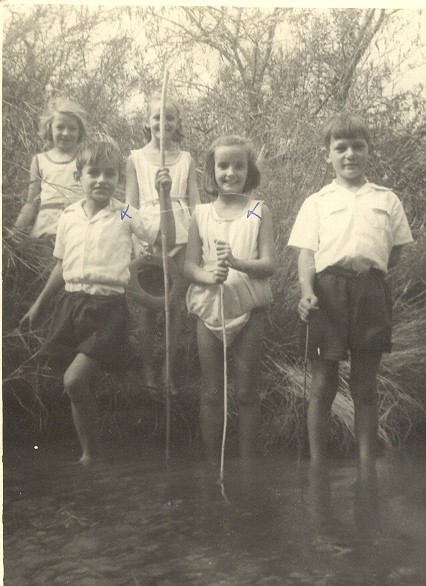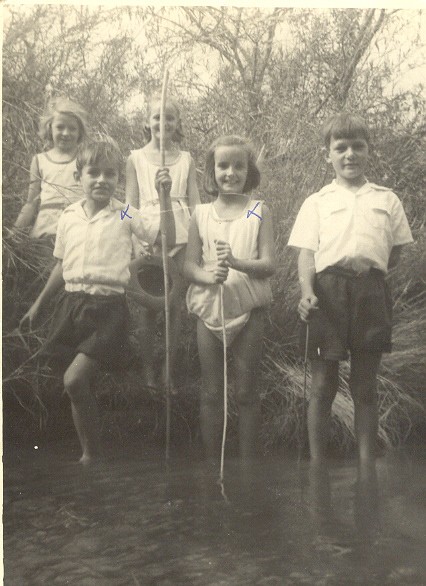 My father worked for the Public Works Department (PWD) and trained Africans to be mechanics. They maintained the trucks that built the only main road from Dar-es-Salaam the capital of Tanzania, to the Zambian border. Consequently we moved every two years as the road was developed. Gerard and I went to boarding school in Mbeya and Iringa, I was eight and he was seven years old. It took two days by bus on a dirt road with frequent stops to let wildlife cross over the road.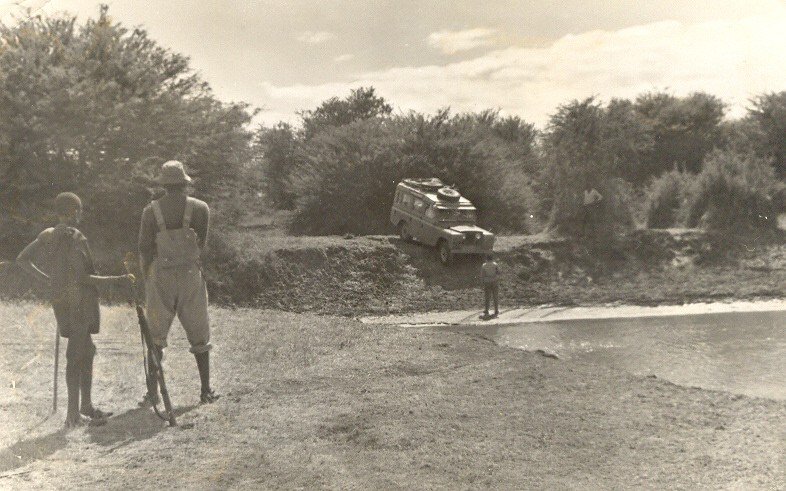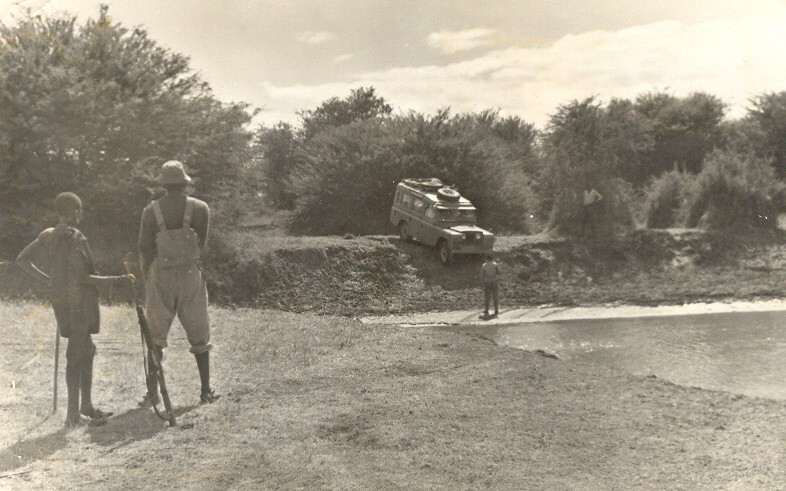 In 1965 James and Odette bought a1,500-acre farm in Mbozi near the Zambian border. They cultivated 500 acres of coffee, had cows, chickens, turkeys, Odette made butter and cheese. Living in the bush necessitated self-sufficiency, modern conveniences did not exist then. Cooking was done on a wood burning stove, hot water heated in a large metal drum set above a fire outside. Electric power was provided by a generator.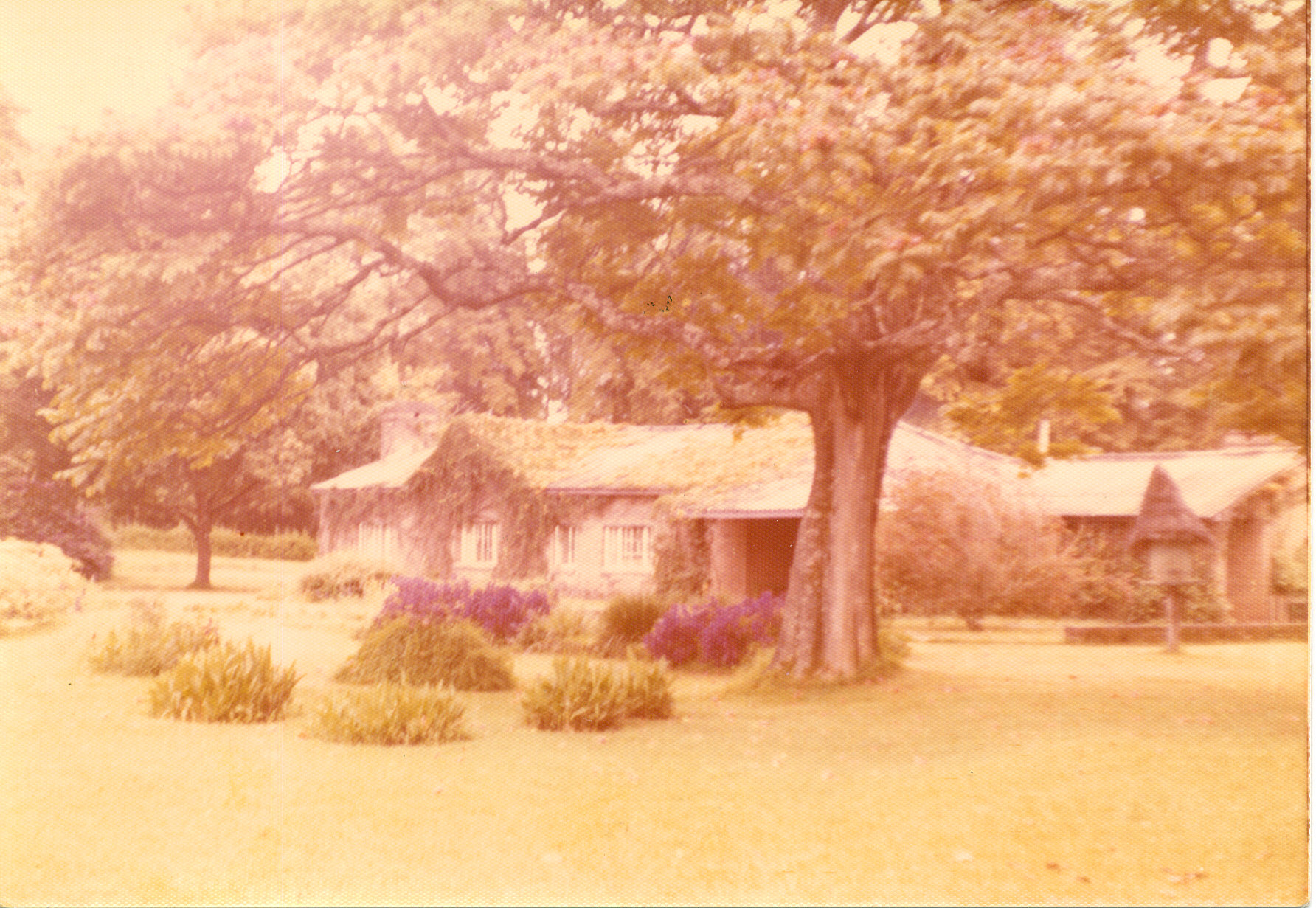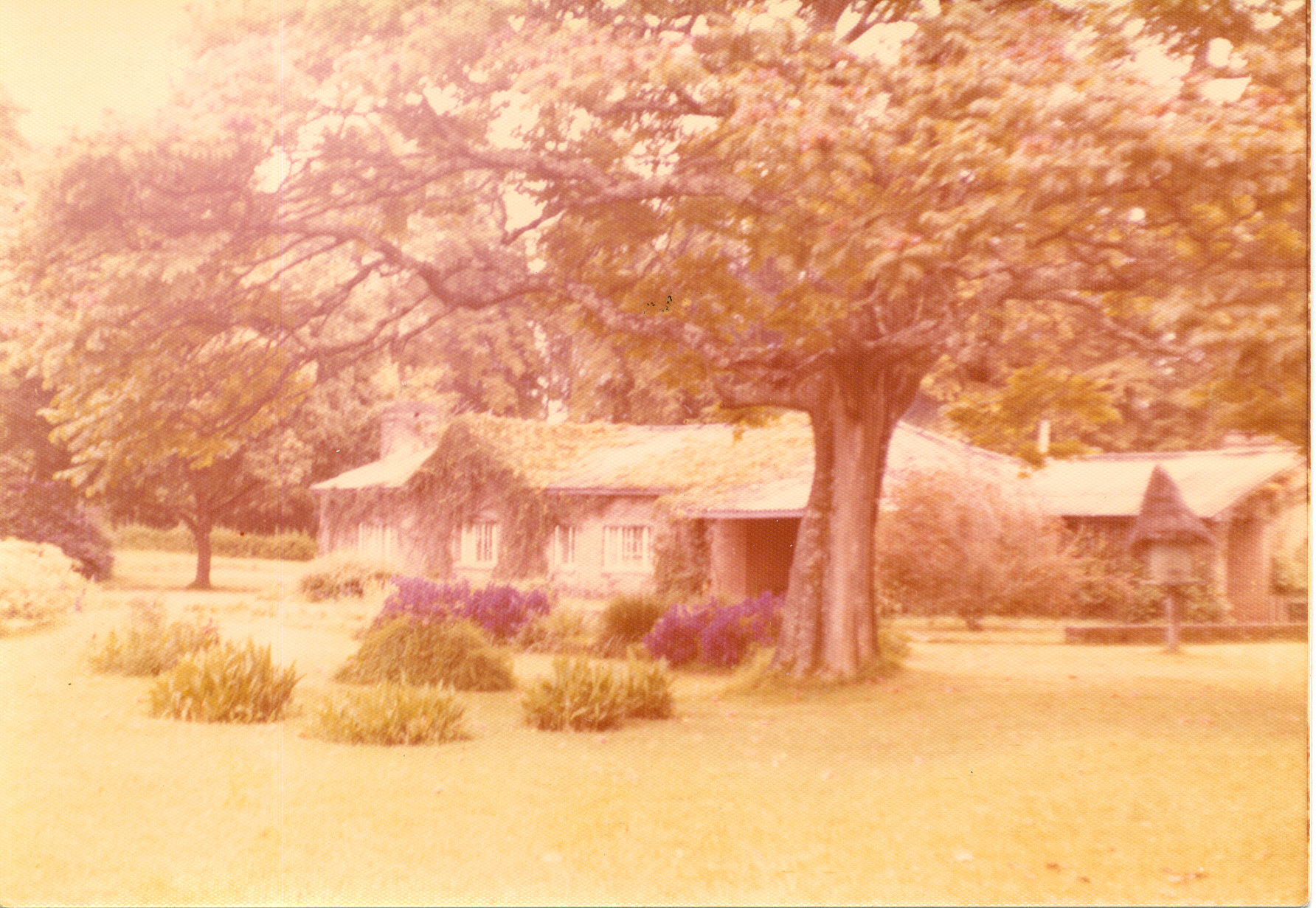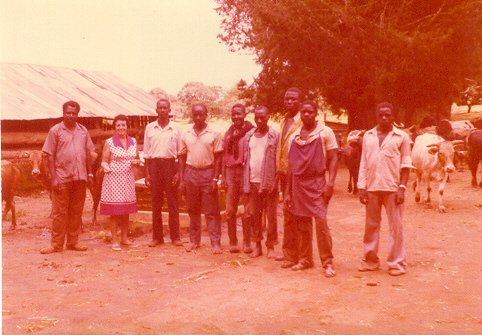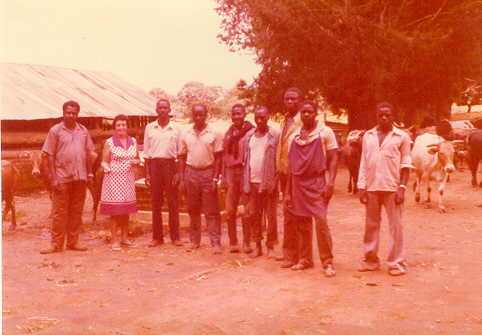 In December 2003 I returned to Tabora located in the centre of Tanzania where I was married in 1963, and my daughter Carina was born in 1964. The priest who officiated at my wedding, Francis Ntiruka was still there and just retired as the Bishop. St Stephens Chapel where I was married (built in 1939 by the British army) had inevitably deteriorated, the walls were cracked, window panes broken and the roof leaks when it rains.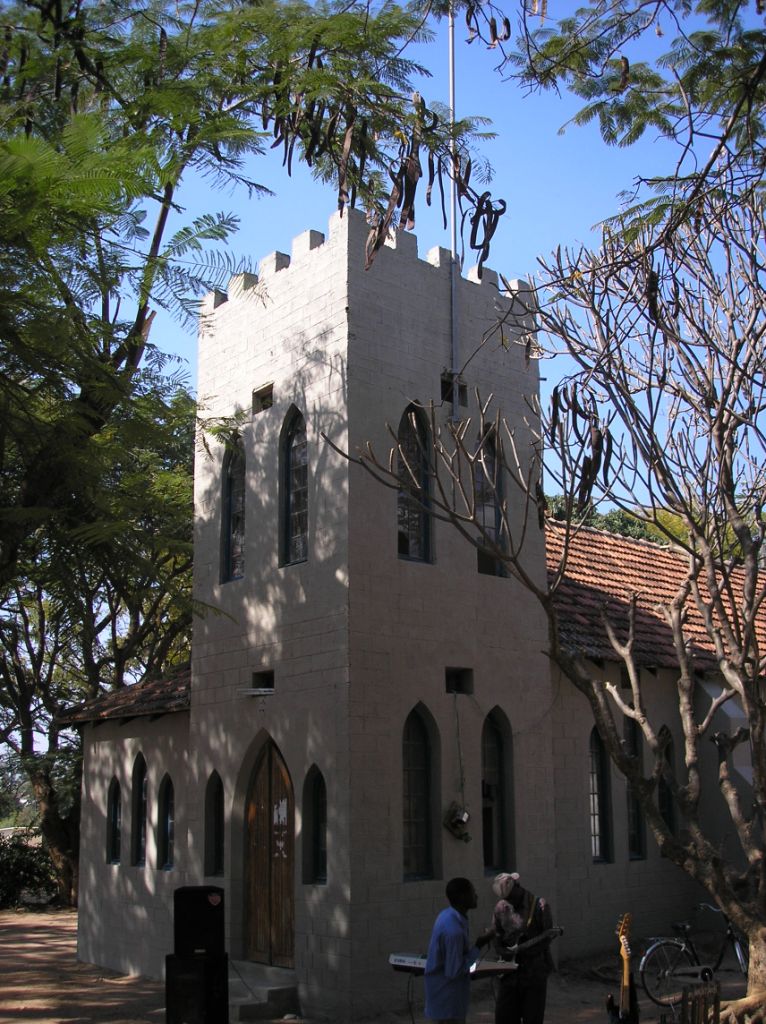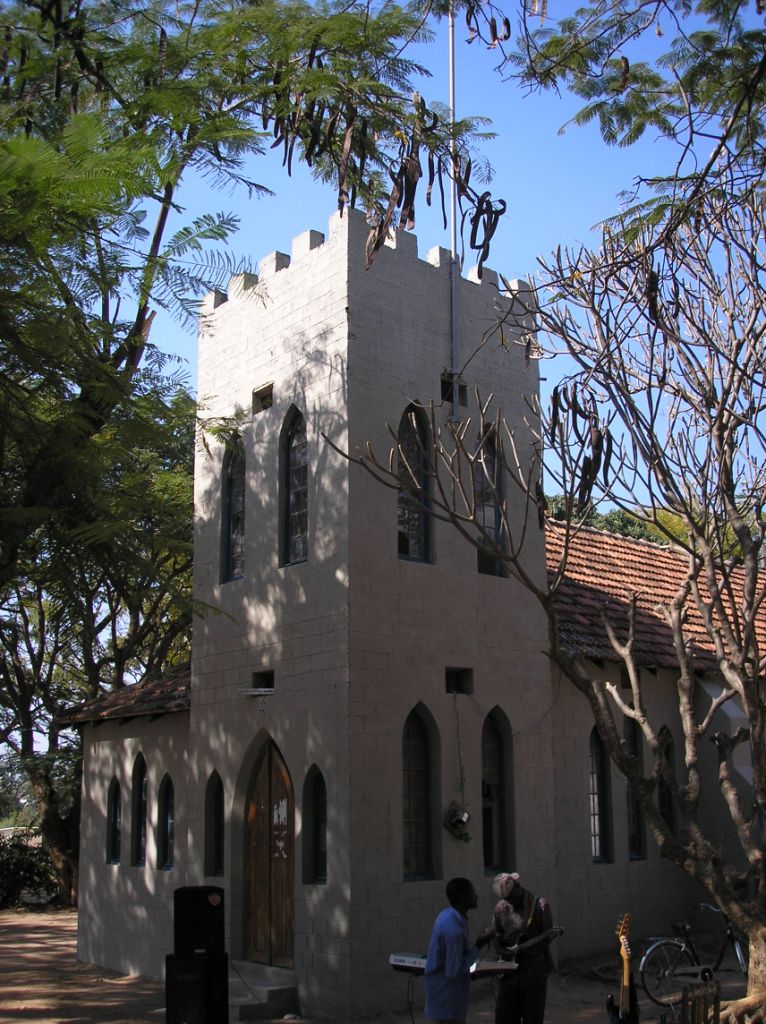 The judiciary and Army hierarchy now occupy the houses in the area where we lived, there are no green lawns or flower gardens anymore due to water scarcity. The 2nd battalion of the Tanzanian Army is based in a former colonial fort which once boasted a squash court that we played in during the time we lived there.
Re WATSAN:
The Tabora Anglican Diocese had been operating a water sanitation project (WATSAN) in the district since 1997. It was funded by IOCC a Dutch faith based organization which ended in December 2004. Water Aid in UK had also funded programs in the area. I volunteered to assist the diocese find additional donor funding, and filmed the project at Inonwela Village.
It is basic survival, the villagers dig a hole and a hand pump is installed supplying fresh water which helps minimize diseases. The recommended use is for 250 people, 800 use it! They are also building latrines to encourage people in the use of safer sanitation methods. The villagers are subsistence farmers and contribute $1.00 out of their meager $10.00 average annual earnings towards the outhouses. This goes towards the concrete and wire mesh needed to build the bases for the latrines.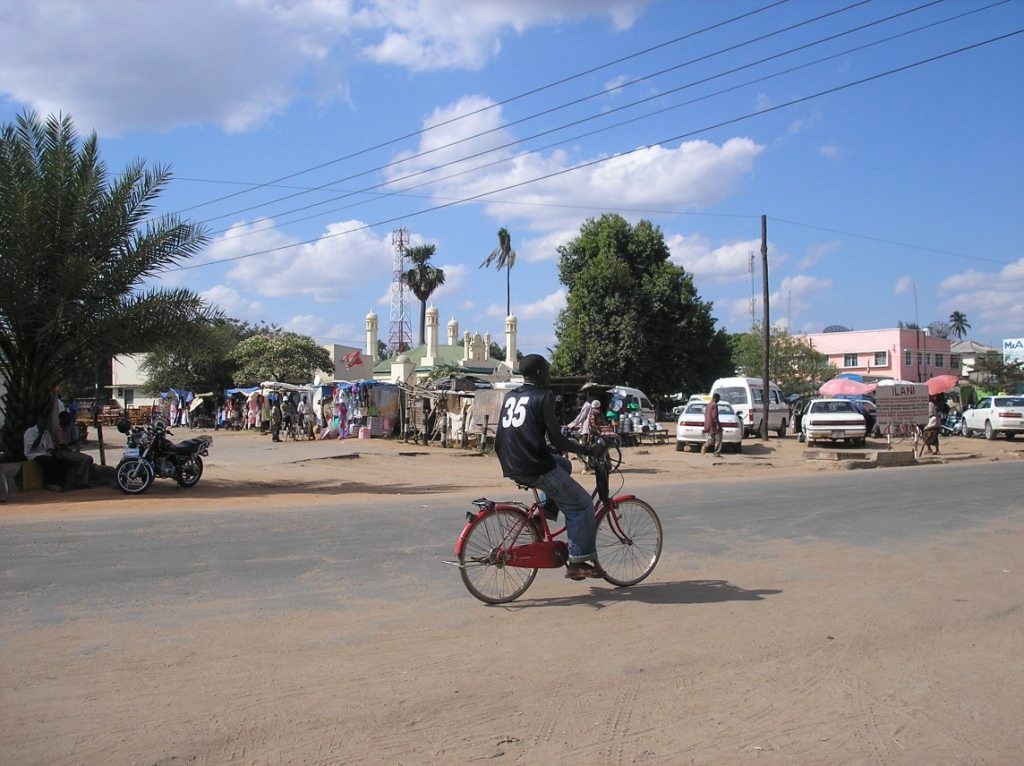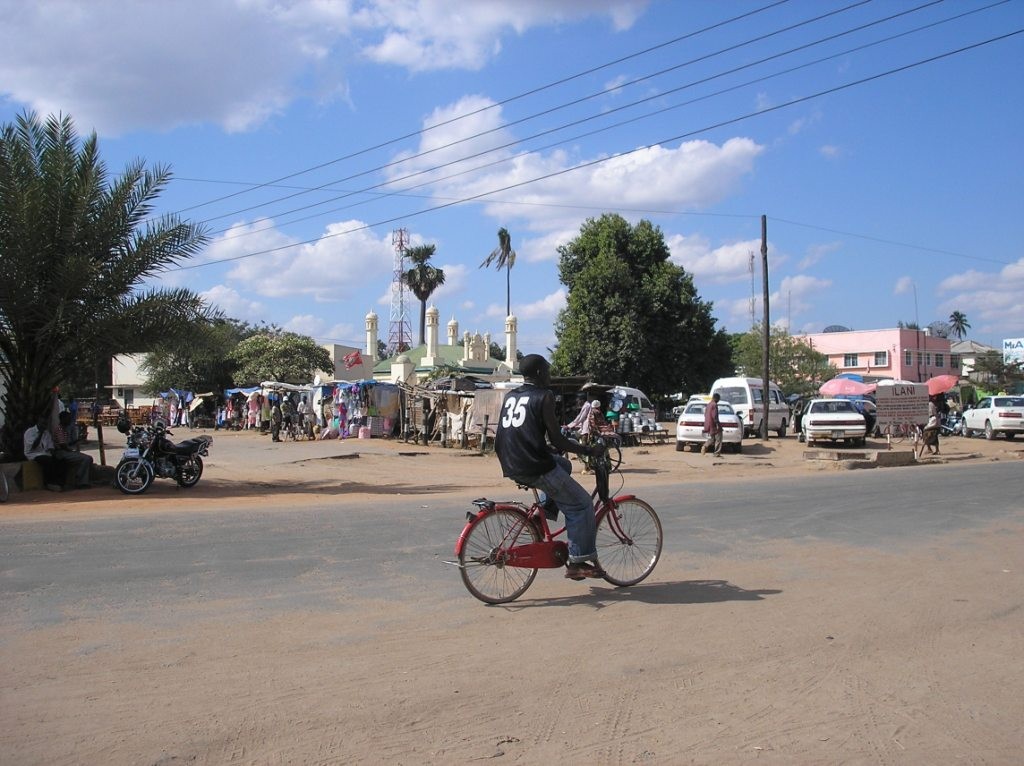 TABORA:
Dr. Livingstone the famous British explorer, who went in search for the source of the river Nile, spent several months in Tabora during the 1850's. He exposed the atrocities of slavery writing passionate letters to his friends and colleagues, some of which took many years to reach their destination. An Arab trader, afraid his involvement in the slave trade would be exposed vacated his home at Kwihala village, and Livingstone took up temporary residence.
Now it is a museum with copies of his letters, photos, and maps. It is also the location where Livingstone said goodbye to the American reporter Stanley who had been sent out from the New York Post to find him. My father also filmed the museum in 1960 it remains almost the same, and depends on donations from visitors who pass through. However, without wildlife parks nearby or beaches to attract tourists it remains little known.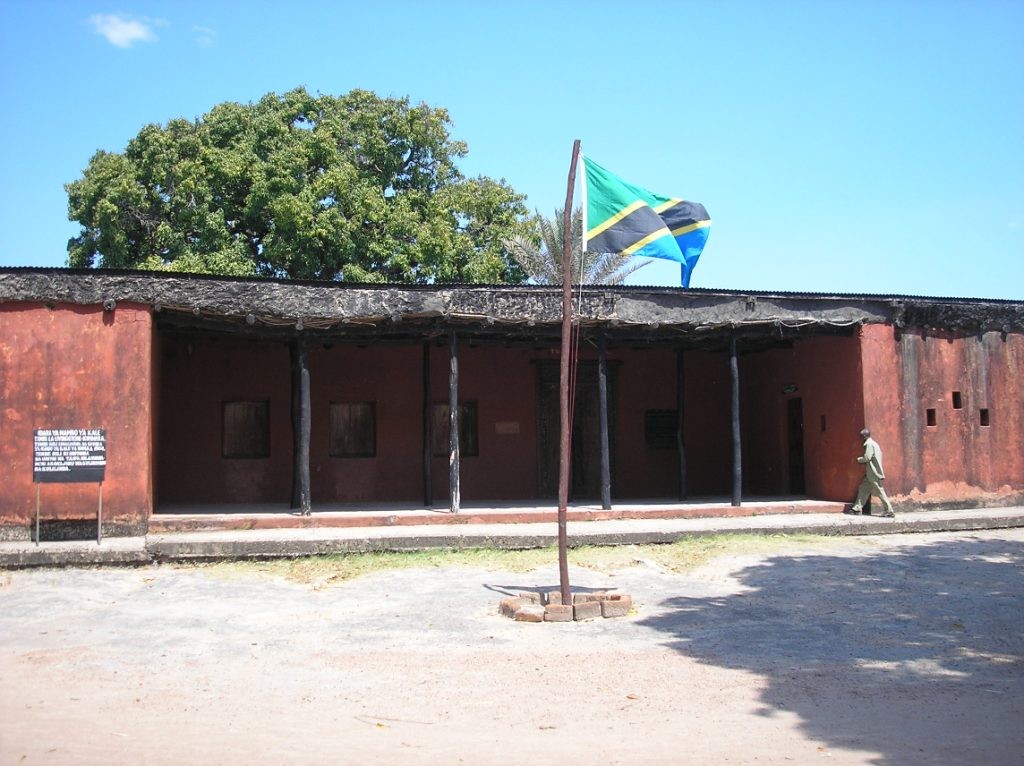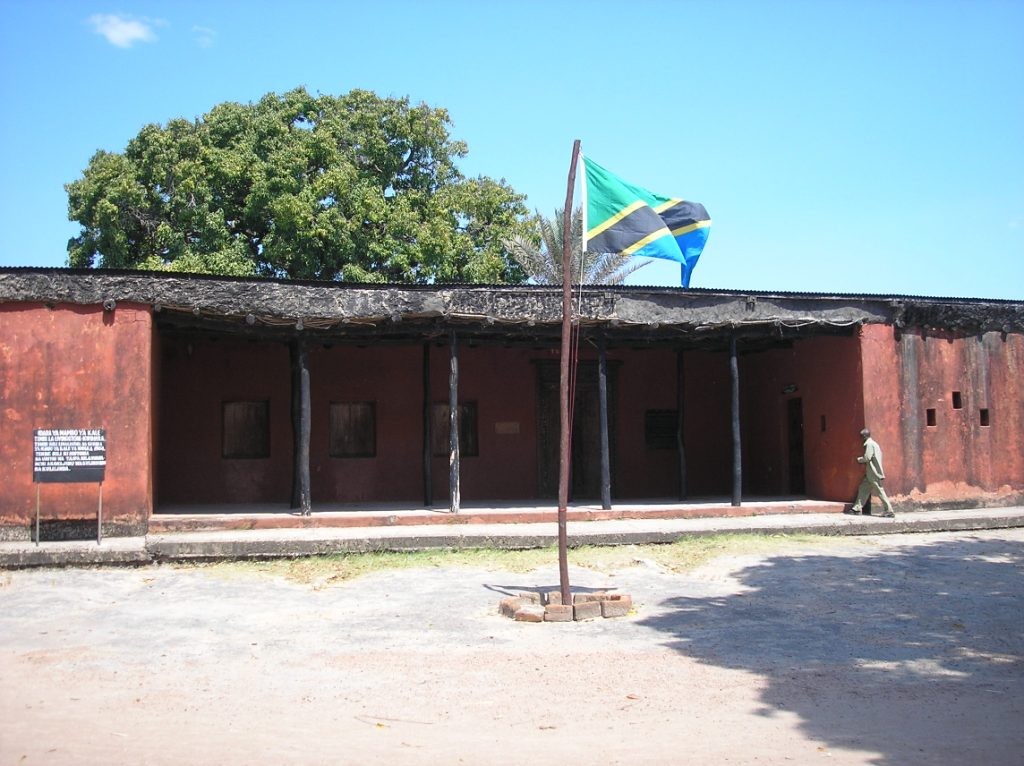 I produced videos (dvd's) of the WATSAN project, assisted by Mike Knowles of Millenium films Maui and sent them to contacts who had expressed an interest in the project. In December 2004 a couple in Dallas Texas donated funds for the first well at Inonelwa Village. It is dedicated in memory of my daughter Carina Chantal Owen Madsen who died unexpectedly on August 4th 2004 in Denmark where she lived with her husband.
On January 5th 2005 I traveled to Tabora again. The development officer Christopher Nyamwanji and I drove to Inonwela village for a presentation of the water program and a meeting with the village elders. This was followed by an introduction to me and the reason for my visit. I showed them two photos of Carina and I when she was a newborn in Tabora. A group of women put on an "ngoma", which is traditional dancing, drumming, singing, and whistle blowing!
We ate lunch at the village school it was served by the women who didn't eat with us, which is the custom in patriarchal societies. First they demonstrated their newly acquired hygiene methods, offering us a jug of water with soap for hand washing over a bowl. The meal consisted of very tough chicken with rice, and supplied us with plates and spoons to eat with which was a luxury! The village elders ate only rice with their hands from a big communal plate.
The majority of villages in the district do not have any water. Women and children get up at dawn and walk up to 5 kilometers daily in search of it, which takes up half of their day. The women get into fights over water and children, especially girls often don't make it to school perpetuating the cycle of poverty.
In 2009 The Rotary Club of Maui Hawaii provided funds for a well and a water catchment tank for a school at Kwihala Village. Kwihala sub-village has a population of 569, of these 260 are male and 309 female distributed in 72 households. (Source; Itetemia Ward Office, November 2006).
The American Society of Dowsers (ASD) funded a rain water harvesting tank at Isukamahela School Tabora District.
In 2013 private individuals in Maui provided funds for a rain water harvesting tank at Kitete School, Tabora Township.
Without water there is no life.
Asante! Mahalo! Thank you,
Jacqueline Simone Ambrose
Director Carina Water Wells USA/Tabora
1057 Makawao Avenue Makawao Maui HI 96768
Ph# 808-214-7607
Email: ambrosejs@gmail.com / carinawaterwells@gmail.com
Website: www.carinawaterwells.org